Te Papa collections API¶
Te Papa has a very well-documented API that provides rich information about its collection and the relationships between collection items and other entities, including people and places.
You'll need an API key for serious exploration.
Tips, tools, and examples¶
Exploring the Te Papa collection API¶
This notebook is just a preliminary exploration of the API. It drills down through some of the facets to try and get a picture of what data is available.
Mapping Te Papa's collections¶
This notebook creates some simple maps using the production.spatial facet of the Te Papa API to identify places where collection objects were created.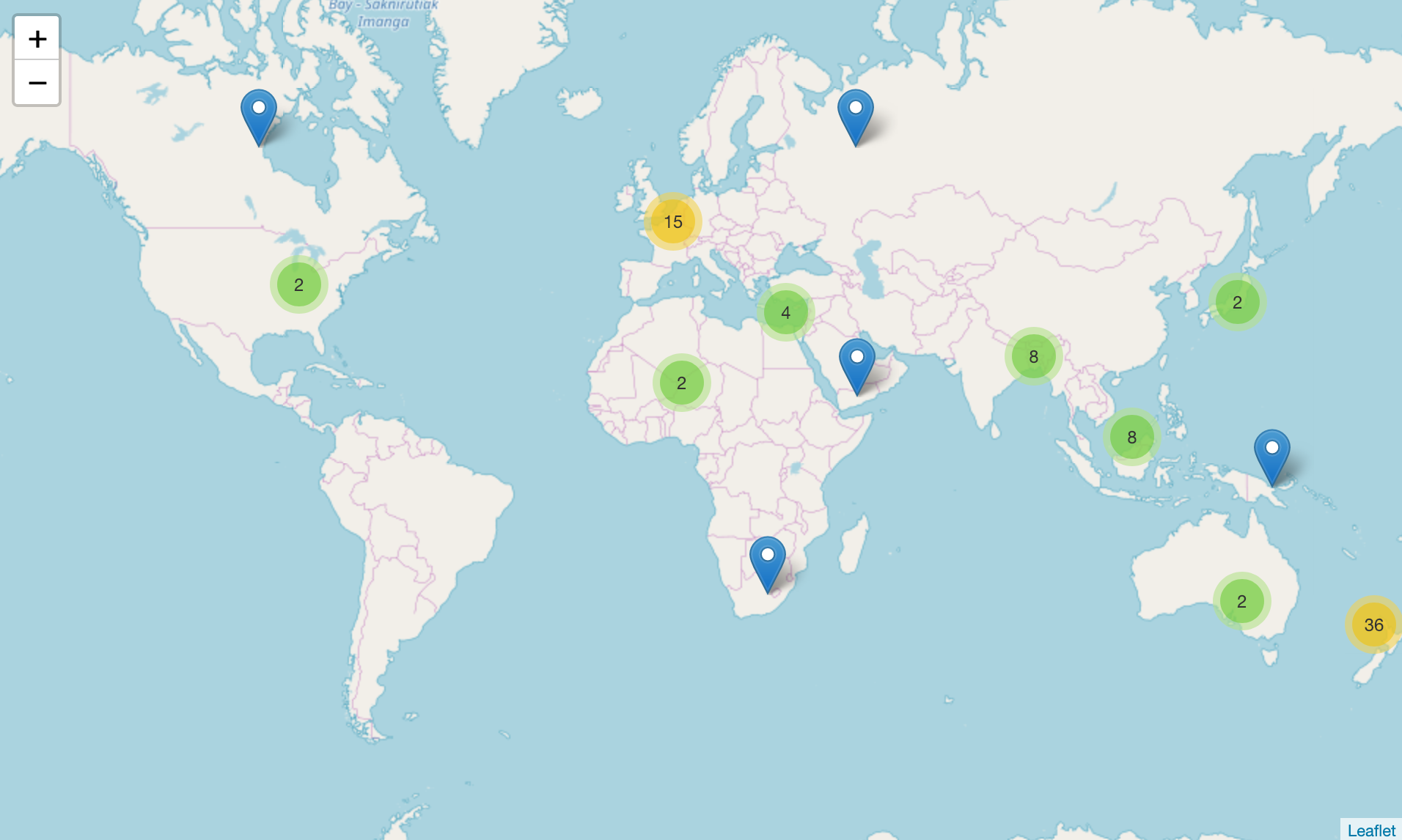 Cite as¶
Tim Sherratt. (2020, March 3). GLAM-Workbench/te-papa-api v0.2.0 (Version v0.2.0). Zenodo. http://doi.org/10.5281/zenodo.3695289